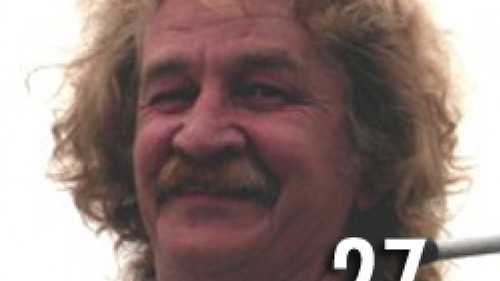 Kruisvaart op EenVandaag Zomerlog
Al sinds twee dagen staat er een verslag van onze Kruisvaart op de EenVandaag Zomerlog, kwamen we net achter. De weblog gaat vergezeld van een korte video met beelden van de Zuidelijke Kruisvaart. De bijdrage wordt goed bezocht en er zijn reacties mogelijk.
Op het EénVandaag Zomerlog houden bekende en onbekende Nederlanders een weblog of dagboek bij. Personen in het nieuws, bekende Nederlanders met een uniek verhaal of bijzondere gebeurtenissen beschreven door de betrokkenen zelf.
Sinds half juni dit jaar ben ik met mijn bijzondere boot op pad. Nou ja, pad. De paden die ik bewandel zijn rivieren. En aan die rivieren liggen steden. En in die steden zijn horecabedrijven die bedreigd worden. En wij delen daar  handtekeningenlijsten uit tegen het rookverbod. Voor de klanten om te tekenen. De eerste handtekening is meestal van de eigenaar. 
Met name café's zullen het moeilijk krijgen volgend jaar, als in juli de plannen van Minister Klink doorgaan om een rookverbod in te stellen in de horeca. De objectieve statistische overheidsinstanties in de landen die ons voorgingen laten het zien: na een rookverbod blijft de horeca 20 tot 40% achter in economische ontwikkeling vergeleken met andere sectoren van de economie. 1000 pubs moeten gaan sluiten volgens een recent onderzoek van de Britse Sunday Mirror. In Schotland moest 34% van de pubs personeel ontslaan na de invoering van het rookverbod. In Ierland daalt sinds 2004, het jaar van de invoering van het rookverbod, de omzet in bier met 7% per jaar.
Geloof de cijfers van die anti-rokenorganisaties maar niet. Of zelfs van de overheden die hun beleid willen verdedigen. Die zijn belanghebbend en niet objectief.