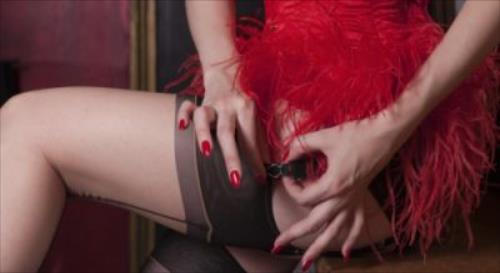 Met de huidige aanvallen op roken, lekker eten en alcohol dachten wij wel een volledige opsomming te hebben gegeven van de terreinen waar de overheid ons op persoonlijk niveau de geneugten van het leven kon verbieden. Helaas blijkt dat niet zo te zijn.
Superdiscotheek de Matrixx in Nijmegen was stomverbaasd toen deze week plotseling een briefje van de lokale politie op de mat viel waarin hun werd verboden om tijdens een erotisch feest (Erotixx) a.s. zaterdag enigerlei "oraal, anaal of vaginaal contact" waar dan ook in de disco toe te staan.
De eigenaars van de disco zijn stomverbaasd: "Erotixx heeft elk kwartaal een keer plaats. We hebben altijd een zogenoemde darkroom en er is nog nooit iets verkeerds gebeurd. Tijdens Erotixx gaat het ook niet om keiharde extreme seks, het is een dansfeest voor hetero's met een soft-erotisch tintje".
Hier zakt ons nou de broek van af…..
Erotische feesten met darkrooms, waarin bezoekers zich terug kunnen trekken voor seksueel contact, zijn de laatste jaren snel populair geworden. Op de vele sites over danceparty's blijkt dat het er tijdens die feesten ruig aan toe kan gaan, maar Erotixx staat niet als zodanig bekend. Sinds The Matrixx het seksverbod woensdagmiddag op de sites bekend maakte, stromen de verontwaardigde en boze reacties binnen.
Brons zegt nooit eerder van een seksverbod tijdens een erotische party te hebben gehoord. "We snappen ook echt niet waarom de politie dit doet. Maar we zullen de darkroom anders noemen om misverstanden te voorkomen en seksverbodsbordjes ophangen", aldus de discotheekeigenaar.